Our Mission as a Unified Catholic Community is to Share Faith,
Celebrate Traditions and Serve Others to the Praise and Glory of God!
ANNOUNCEMENTS
In observance of the National Independence Day Holiday,
there will be no Adoration and Confession on Monday, July 4th.
As well, the parish offices will be closed on July 4th.
RCIA SESSIONS STARTING JULY 13TH!
Do you have questions about the Catholic faith? Come to one of our sessions to learn more!
Have you been baptized and want to receive the Sacraments of First Holy Communion and Confirmation? Come to one of our sessions to start your sacramental preparation!
Are you an adult Catholic who has not been Confirmed? Come to one of our sessions to start Confirmation preparation!
We welcome all adults 18+. Whether you are thinking of converting to the Catholic faith or are interested in receiving the Sacraments of Initiation to be fully received into the Church, please join us on Wednesday evenings from 7-8:30pm on Zoom (once a month in person at Holy Redeemer)
Email Trish at [email protected] for more information
JOIN US FOR MOUNTAINS OF FUN AT
ROCKY RAILWAY VACATION BIBLE SCHOOL
Deadline to register is July 15th!
AUGUST 1-5
9AM-12NOON
HOLY REDEEMER HEALY HALL
PRESCHOOL - 5TH GRADE
CLICK HERE FOR REGISTRATION FORM
REGISTRATION FORM OR QUESTIONS, PLEASE EMAIL TRISH AT [email protected]
_____________________________________________________________________________________
A Jubilee Year from September 11, 2021 through September 10, 2022 celebrating 250 years of Catholic faith in Los Angeles on the anniversary of the founding of Mission San Gabriel Arcángel, the first church in what is now the Archdiocese.
MASS TIMES
Saturday Vigil Mass
4:00pm at Holy Redeemer
Sunday Mass
8:30am at St. James
10:00am at Holy Redeemer
11:30am at St James
4pm at Holy Redeemer
Weekday Mass 8am
Monday -Wednesday- Friday at Holy Redeemer
Tuesday - Thursday - Saturday at St. James
Virtual Mass
You can watch HRSJ Mass every Sunday at 8:30am
Facebook: @hrsjparish
YouTube: HRSJ Catholic
WELCOME TO OUR PARISH!
Holy Redeemer | St. James the Less
A Catholic community that welcomes all.
Here we focus on worship, evangelization and service!
Aware of the the great command of the Lord to "love with all your heart, mind and strength," we worship God - always faithful to the apostles' teachings - through the Mass, sacraments and prayer.
Aware of the great command of the Lord to "be holy as your heavenly Father is holy," we support each other in growth as disciples of the Lord, conscious of His working in our lives and willing to share our story with others.
Aware of the great command of the Lord to "love our neighbor," we serve others through our various outreach programs and ministries.
We hope you will join us in these great tasks!
Click here to register with our parish
Weekly reading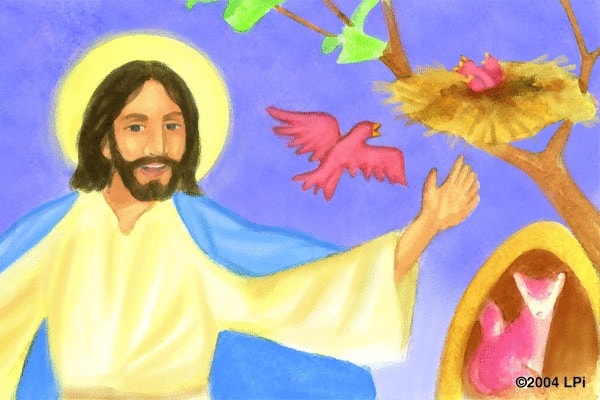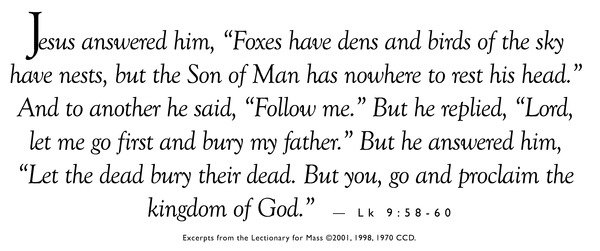 Weekly reading
Readings for the week of June 26, 2022
© Liturgical Publications Inc